Smoktech TFV4 RBA head CLOSEOUT!
$8.99
Description
Smoktech's rebuildable coil head for TFV4 tanks. Available in single (TF-R1) or dual coil (TF-R2).
Protovapor On Facebook

Recent News
The PACT Act means the end of the line for Protovapor. As with many small mail-order companies, not being able to ship directly to customers, and in our case especially via USPS, ends our main business.
More
March 15, 2021
---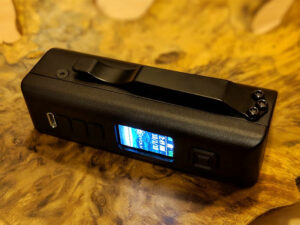 The XPV DNA-75C is official! We are proud to announce the latest Protovapor mod, the XPV DNA-75C!
More
October 4, 2018