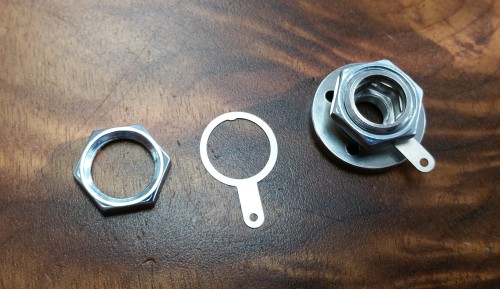 Protovapor out of office
We are on vacation until 12/4/15. Orders placed after the time of this post will be shipped starting 12/5. Lead time on all mod orders during this time are relative to Monday, 12/7. Support will still operate, but reply times may be slightly delayed.
Sale!
To kick off the holiday season, celebrating Thanksgiving, and head into black Friday, we are offering 15% off entire order carts! Use the coupon THANKS2015 at checkout.
Evolv 510 connector through-hole hardware
We have sourced slim backing nuts and solder tabs for securing Evolv 510 connectors in through-hole mounts. These were quite difficult to find. Order as a standalone or along with Evolv connectors: