Current estimated lead time
35-40 business days from payment. See the FAQ for details on how the lead time works.
Restocked, new colors

We have restocked existing colors and have added 3 new colors to the lineup: gold, green and red. Right now quantities are limited as we gauge response. People with existing orders that have not received shipping notices can submit a support request to change colors; please try to do that within the next 48 hours as it will help greatly with stock management. Changes are subject to availability.
The new blue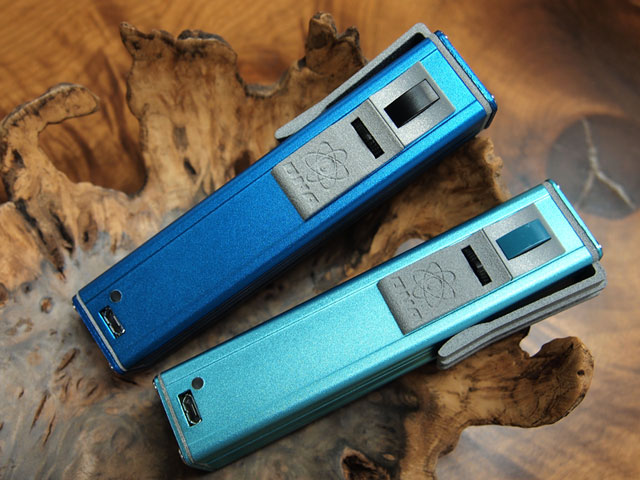 We have restocked with a larger quantity of blue based on previous response, however the new blue is a slightly different color from the original. While the original was more teal/aqua, the new is more a royal blue. It is a very handsome color, but the aqua button no longer really matches it. We are looking into a few new blue button options, but just be aware for the time being. If you ordered aqua/blue and want to change, send a support request.
Sony VTC5 batteries
We are expecting to get a shipment of Sony US18650VTC5 2600 mAh 30A batteries sometime this coming week. At that time, we will switch all production from VTC4 batteries to VTC5. All orders with Sony batteries specified will be changed to the VTC5 battery automatically. You do not need to request this.