Current estimated lead time for XPV orders
10-15 business days from payment. See this page for details on how the lead time works.
XPV ordering is: OPEN
As of this posting, XPV ordering is open.
A bit of rain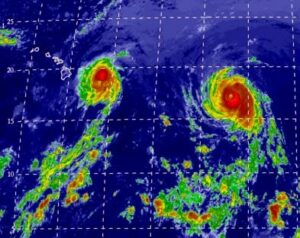 Well, As Seen On TV™, Hawaii is currently under a hurricane warning as not one, but two hurricanes have decided to pay a visit. While we do expect to close the shop at least one day, we do not anticipate any delays to shipments, at least originating shipments. Depending on how the weather affects the islands, it's possible mail could move a bit slower once with USPS. Hopefully we emerge unscathed and none the worse for wear.
Local news links:
FDA comment deadline imminent
All vapers should be filing comments with the FDA on the impending regulations on the vaping industry. Please take a minute to do so if you have not already. Any comment helps. See the following links for information:
CASAA streamlined comment information
CASAA call to action (full info)