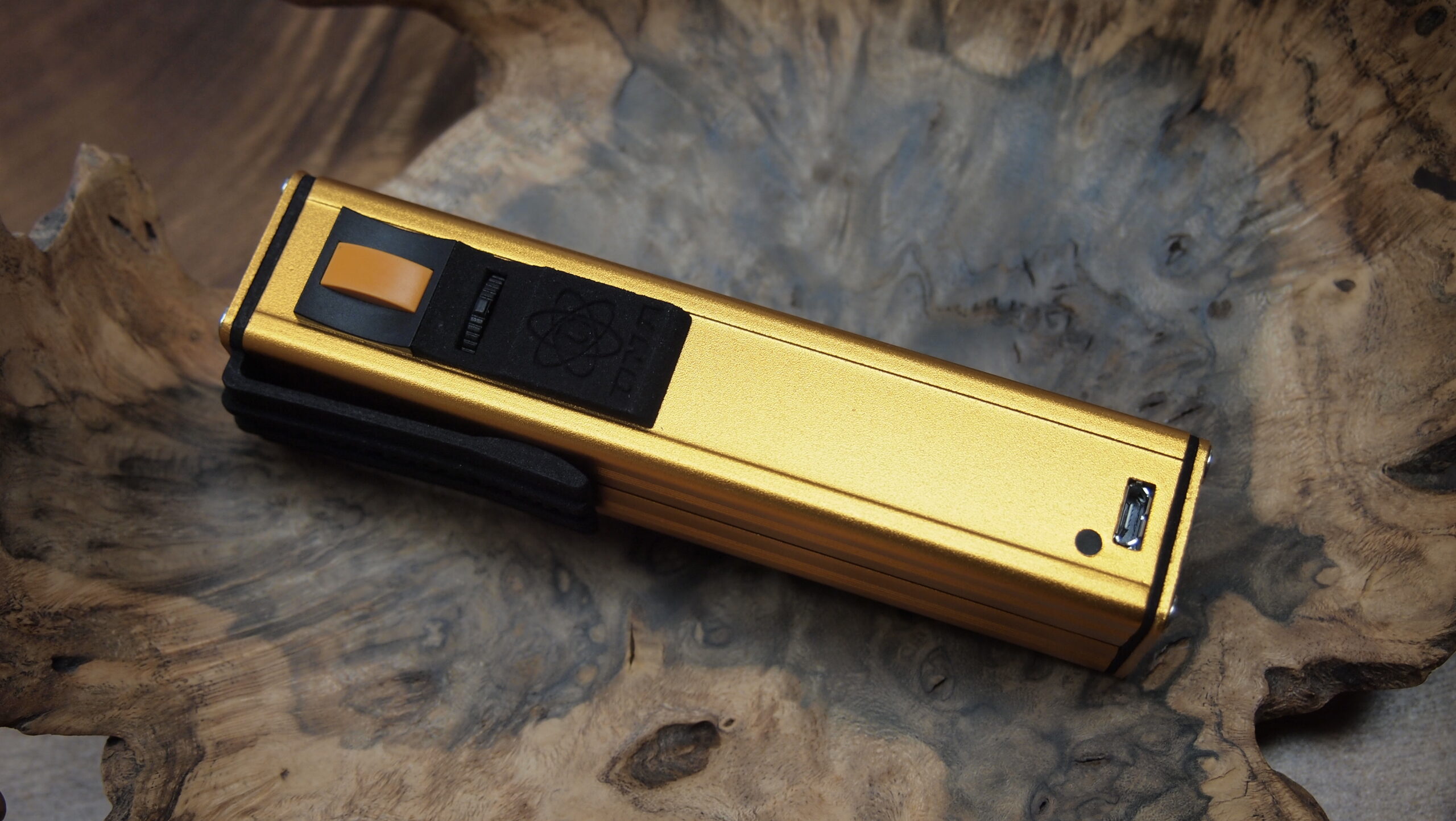 Current lead time
30-35 business days from payment. See the FAQ for details on how the lead time works. See below for an update.
Shipping delay still in effect
The 3-4 day lead time delay announced in the last status post remains in effect for orders currently shipping.
Progress on lead time
The board sourcing delay set us back, but simply not taking orders automatically lowered the lead time. Going forward we will be running ordering in a way that will lower the lead time as we go along, meaning we will take fewer orders in a week than we ship in a week. That means mod ordering will open and close on a weekly basis. We will announce the opening of ordering, and edit the post with notice of closing.
Ordering will open for this week shortly after this posting. EDIT 6/1: Ordering is now closed for this order period. Ordering will open again later this week with the next status post.

Connector upgrade
Our mods are in a constant state of development and improvement, and we are currently working on probably the most significant update to the design in the history of the mod. We are in the process of sourcing a new, vastly improved 510 connector for XPV mods. This connector will have a stainless body, delrin insulator and spring-loaded pin, and be all-around a huge improvement over the basic 510 the mod has used since the introduction of the 510 option.
For those of you who may not have been following us since the early days, we have never been very happy with the 510 connectors available for our use. The mod was released with a native Ego connector for that reason, but the market demanded the 510. So, we sourced the best one we could find and developed a process — quite complicated and labor-intensive — that would make it as reliable as possible. However, it is still a very plain unadjustable connector and we have been constantly looking for a better connector to use.
We have finally found one.  Early testing shows tremendous improvement in connector performance. We conservatively estimate release in 2 weeks, and we are working to make sure existing mods can be retrofitted. However due to the costs involved, this will not be a free upgrade. We will announce availability and pricing as soon as we make a few final decisions.
Opt-in for the new connector
By default, we will continue to make and ship mods that have already been ordered with the standard connector until the new connector is released. Then, all mods will be made with the new connector. Starting today, people who have ordered mods that are expected to ship during the pre-release period can request to have their mods built with the new connector — that means we will hold them in the queue until we have the new connectors ready, then they will be built in order. This applies to orders which have not been shipped, which were ordered before April 20. Contact us via the support form. After those mods are built, production will proceed as normal using the new connector.
To recap:
Orders due to ship before the connector is released (before April 20 orders) can request to have their mods held and built with the new connector when it is ready. There is no charge.
Orders due to ship before the connector is released (before April 20 orders) that do not opt-in for the new connector will be built with the standard connector as planned. Depending on the number of opt-ins, these mods may end up shipping ahead of schedule. There is no charge.
Orders built after the connector is released will have the new connector installed. We are transitioning our production to use this new connector exclusively. There is no additional charge for orders that have already been placed.
Existing mods can be upgraded to the new connector once it is released. Customer is responsible for shipping and there will be a nominal charge for the upgrade.
The April 20 cutoff date is a moving target and could change depending on how many opt-ins there are. We will post any updates to this date as necessary. We do not foresee this process causing additional delays.
New product listings
We are starting to stock other products for purchase via our website. First up are DNA 30D boards and Sony VTC5 batteries. These products are sold independently of mod production and have no effect on lead times or possible delays. They are in stock for immediate shipment.
XPV accessories development
We are working on a few new accessories for XPV mods, and will be releasing them shortly. First on the list is a "foot" for the bottom of XPV mods, which widens the base and makes them more stable on flat surfaces such as desktops. ETA for these is 2 weeks.