Current lead time
Estimated lead time for XPV orders 5-9 business days from payment. Please see the shipping delay below.
Shipping delay
There is an additional shipping delay for XPV orders of 2-3 days. We continue to work to eliminate the added delay. We thank you again for your patience!
Aspire Nautilus TSC coils in!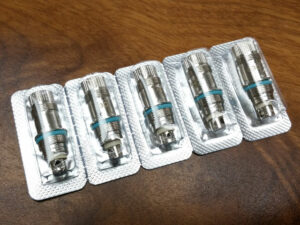 We have just gotten in a shipment of Vapor Shark's Aspire Nautilus TSC temperature sensing coils for DNA-40D! These are for Nautilus and Nautilus mini tanks, and they work very well. Purchase them here:
Nautilus Temperature Sensing Coils (5-pack)
If you have an XPV order in and would like to add these or anything to the order, please Contact Us for more info. Include your Order Number.
Kanger temperature coils coming
We have Kanger universal-style temperature sensing coils (Aerotank, Protank 3, etc., see item when it is posted for full compatibility list) on the way and should be posting them by the end of the week.
Latest-version DNA-40D boards in!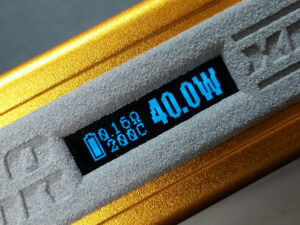 We have received some stock of the latest (revision 4) DNA-40D boards which includes switching between F and C temperature units! We continue to test each board before shipping, including firing an actual atomizer repeatedly, but we are finding few issues with this revision. Evolv has been working hard to address any reliability issues, though that affects us most of all as our QC testing has caught most issues.
XPV cases restocking
We are in the process of restocking case colors. We have matte black, grey, red and royal blue coming. ETA 1-2 days.
Shipping software and procedural updates
We have recently changed our shipping software and certain procedures, so if you have ordered from us before, the emails you receive and the way you receive them may now be different. In addition we may have some "construction dust" type of issues as we figure out the best way to use the new tools to serve you. If you receive any confusing communications from us, please Contact Us for clarification. We remain committed to providing great service for our customers past, present and future.
LG 18650HE4 battery added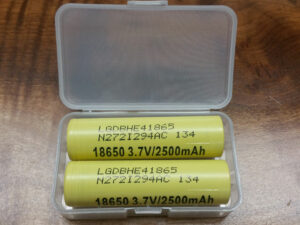 We have received a shipment of LG's latest high drain battery, the HE4. We will be offering them in place of the LG HE2 battery in the future. They can also be purchased separately.
LG 18650 HE4 2500mAh 20A battery
A note about stock
In order to maintain a consistent level of service, we stock controllable quantities of items and restock with small quantities often. So if an item or option is out of stock on a given day, check back within a day or two.